Shopping Cart
Your Cart is Empty
Thank you for your business!
You should be receiving an order confirmation from Paypal shortly.
Exit Shopping Cart
Our Old English Sheepdogs and Standard Poodle
We will continue doing Shih Tzu and Shih Tzu mix but we are going to start phasing more to the Shichon, Bichpoo, Shihpoo, and Mal Shi. We also do the occasional litter of Mini Sheepadoodle Puppies. These are Old English Sheepdog/Toy Poodle puppies.
They should be somewhere around 20-50 lbs grown. In about a year, our new little tiny toy poodle, Teddy will be ready to use for stud and we will begin doing the occasional litter of mini's again! He is an apricot, tiny poodle. Estimated weight of him grown is about 4 lbs. Pictures soon!
This is Levi, our Standard Poodle. He is a solid red Poodle and he is on the small side. Levi weighs 40lbs. He is extremely intelligent and very well behaved. Levi is 2 years old. Levi has not been neutered. He is retired. Levi is the king bee on our home.
This is Winnie, one of our Old English Sheepdogs. She is 2 years old and also on the small side. Her sister Poppy is much larger than she is. She is extremely intelligent and such a sweet girl. She weighs 50lbs. Winnie has gorgeous ice blue eyes.
This is our Poppy. She is an Old English Sheepdog and sister to Winnie. She is 3 years old and weighs about 75lbs. She has stunning ice blue eyes. She is the sweetest girl! Poppy was just spayed and is now retired! She is the queen bee in our house!
WINNIE, DATED 8-29-2019! WINNIE at 8 WEEKS OLD.
2ND VIDEO OF WINNIE, DATED 8-29-2019! WINNIE at 8 WEEKS OLD!
Poppy 10-06-2018 Watch to the end of video and see her stunning blue eyes!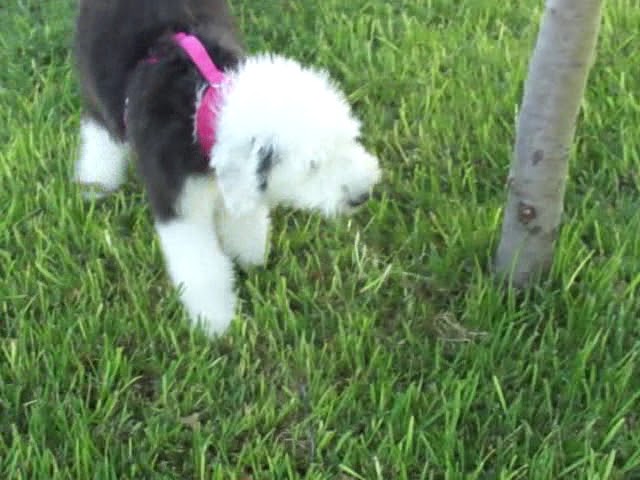 This is Levi, our Standard Poodle. He was born 10-2018.
/